Kyle Linzer explains in Cain's Plan: Minimum Wage Earners Pay 460 Times More Taxes than Millionaires how he makes his calculations.
He has to define the tax rate he is using as tax rate on their income after necessities are paid.  I always have thought of that as the fairest way to assess taxes if you could find a way to define necessities.
His pie charts from the extreme ends of the earnings spectrum give you the best summary along with a paragraph close to the end of the article.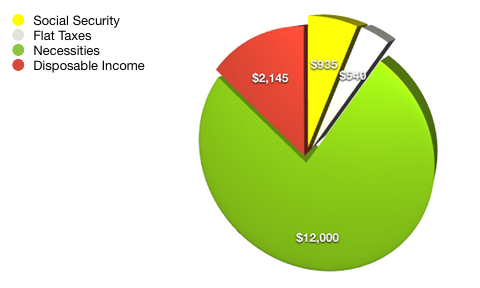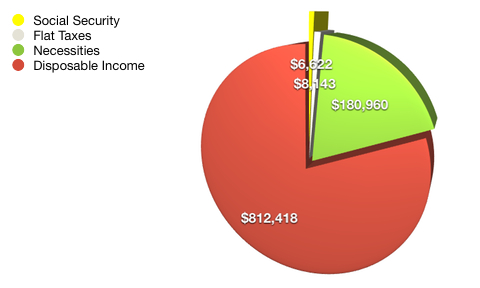 So spending on necessities $1,000 per month for someone earning minimum wage, $2,500 per month for the average American, and $15,080 per month for someone earning $1,000,000 per year, paying taxes at a flat rate of 9%, the effective tax rate is 25% for the poorest Americans, 9% for the average Americans, and 1% for the wealthy.