The Rachel Maddow Show web page has the article The education of Scott Brown.
Less than two years after losing his re-election bid in his home state, former Sen. Scott Brown (R-Mass.) is apparently trying again, this time running in New Hampshire – where's he still learning quite a bit.

It's not altogether clear why Brown is running in the Granite State, but his strategy has nevertheless taken shape: the Republican intends to hit the campaign trail complaining about the Affordable Care Act. It worked in one state in 2010, Brown figures, so maybe it'll work in a different state in 2014.

With this in mind, Brown visited with state Rep. Herb Richardson (R-N.H.) and his wife over the weekend at the lawmaker's home, where the Senate candidate called the ACA a "monstrosity." Sam Stein flagged an account of the meeting from the local newspaper
.
.
.
The state lawmaker added that the health care law, which Brown claims to abhor, has been a "financial lifesaver" for his family.
If I didn't actually know some people in New Hampshire, I might comment that Scott Brown is Massachusett's gift to New Hampshire.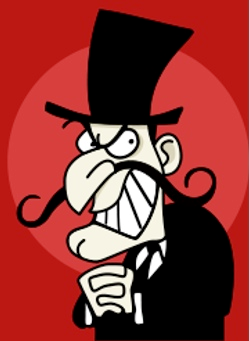 When I said that, I would have a Snidely Whiplash sort of grin and be twirling my mustache.