Thanks to Carol Peter for posting this on her Facebook page.
Learn to Code Tutorial for beginners.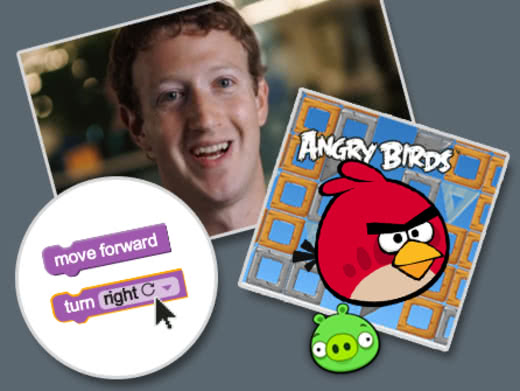 Learn the basic concepts of Computer Science with drag and drop programming. This is a game-like, self-directed tutorial starring video lectures by Bill Gates, Mark Zuckerberg, Angry Birds and Plants vs. Zombies. Learn repeat-loops, conditionals, and basic algorithms. Available in 34 languages.
Ages 4-104 | Modern browsers, smartphones, tablets
I learned all this in my 40 or more years of writing software (programs) (code). You can learn it in less than an hour. 🙂
Gee, I am glad that I retired before this younger generation got to take my job away.