YouTube has the video Bernie Sanders Full Speech at Iowa Democratic Party Jefferson-Jackson Dinner.
I was afraid that when I got up today to read the news, I would find that the corporate media, in their parallel universe, would have heard a different speech. I was pleased to read The Washington Post article After a strong stretch for Clinton, Sanders turns more aggressive.
Aware of the new landscape, Sanders (I-Vt.) is drawing new and more aggressive contrasts with Clinton.
This is exactly what I noticed. He hasn't changed his policy stances. If you have listened to as many of his speeches as I have, you won't hear any new policy ideas in the current speech. However, you will hear a slightly different tone in how he articulates some of them.
This one quote is an example of the difference.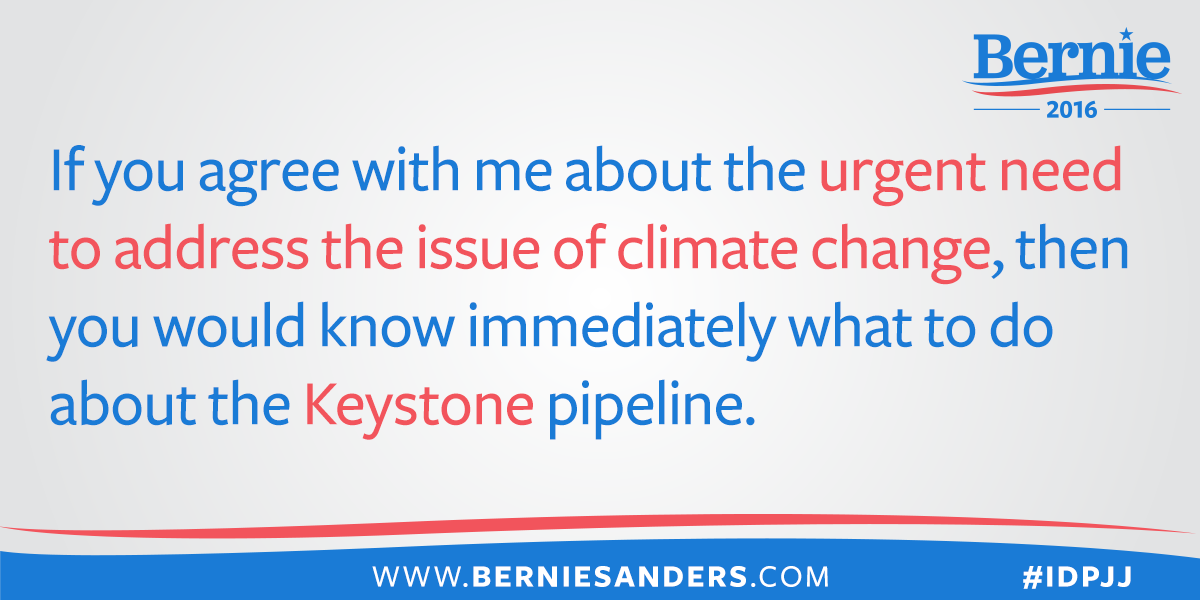 If you still don't get it, I will paraphrase. "Hillary Clinton had to agonize long and hard to figure out which side of this issue she was going to be on. On such a simple issue, do you want a President who doesn't know almost immediately what the correct stance is? Does she have any principles you can depend on? Sure she says all the right things now, but what will she do once she is in office? Do you want to risk it?"