Naked Capitalism has the article Report: New Data Disproves US Corporations' False Narrative on Taxes.
While the statutory tax rate on corporate income is 35 percent, estimates of the rate corporations actually pay put the effective rate at about half the statutory rate. Driving this divergence between what corporations are supposed to pay and what they actually pay is a combination of offshore profit shifting and tax avoidance. Multinational corporations pay taxes on between just 3.0 and 6.6 percent of the profits they book in tax havens.
The false narrative is also a mainstay of the Republicans and the Libertarians. The Libertarians have even developed and nice, internally consistent philosophy that has only one problem. The facts don't support their beliefs.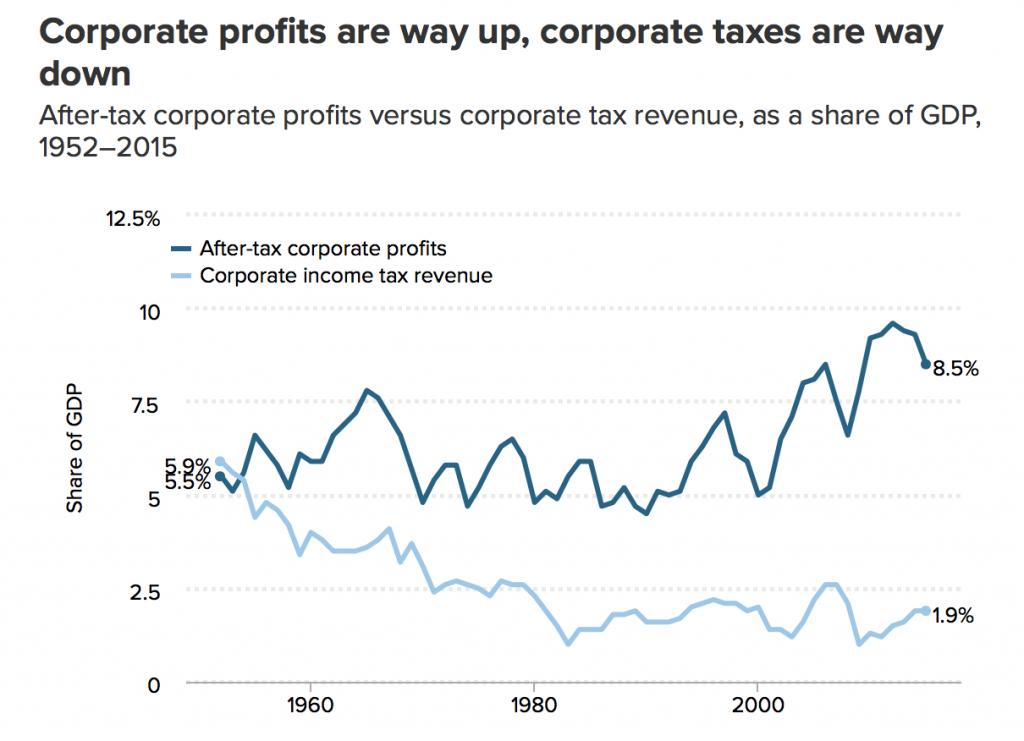 The title of the original article from American's For Fair Taxes is actually Corporate Tax Chartbook: How Corporations Rig the Rules to Dodge the Taxes They Owe.
---